Health
When the world chooses to end the pandemic, the pandemic ends, says WHO Chief of Health News at ET Health World.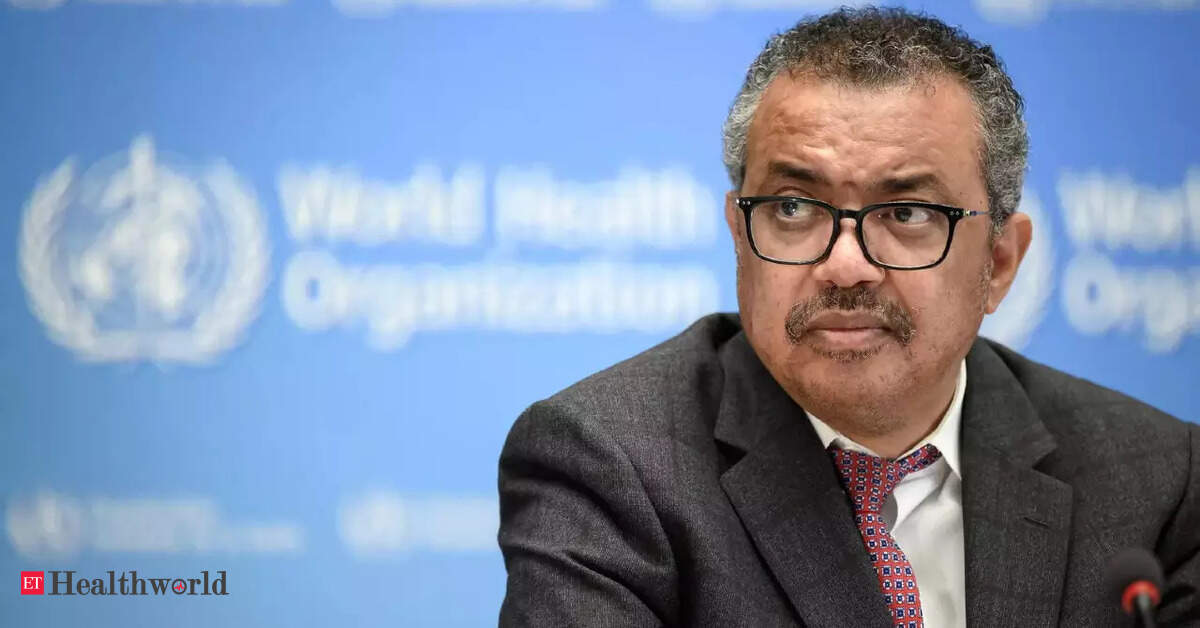 Geneva: The coronavirus pandemic ends when all countries begin to effectively use the health tools available.
World Health Organization
(WHO) says Tedros Adhanom Ghebreyesus.
"When the world chooses to end the pandemic, the pandemic is over. It's in our hands. We have all the tools we need: effective public health tools and effective medical tools. But the world isn't using those tools well. About 50,000 people have died. A week, the pandemic isn't over yet. " World Health Summit In Berlin.
WHO chief called G20 countries Already vaccinated 40% of the population and actively engaged COVAX Mechanism, and African Vaccine Acquisition Trust (AVAT).
On Sunday, UN Secretary-General Antonio Guterres called on G20 countries to help raise US $ 8 billion to distribute the Covid-19 vaccine fairly around the world.
At the World Health Summit in Berlin, Gutteres said he joined the WHO Chief in early October and launched a global strategy for Covid-19 vaccination. This suggests a reliable and cost-effective plan to provide the vaccine to 40% of people. 70 percent by mid-2022 in all countries by the end of this year.