Sports
With buzzer: Rutgers 61, Indiana 50-in the hall – NBA Sports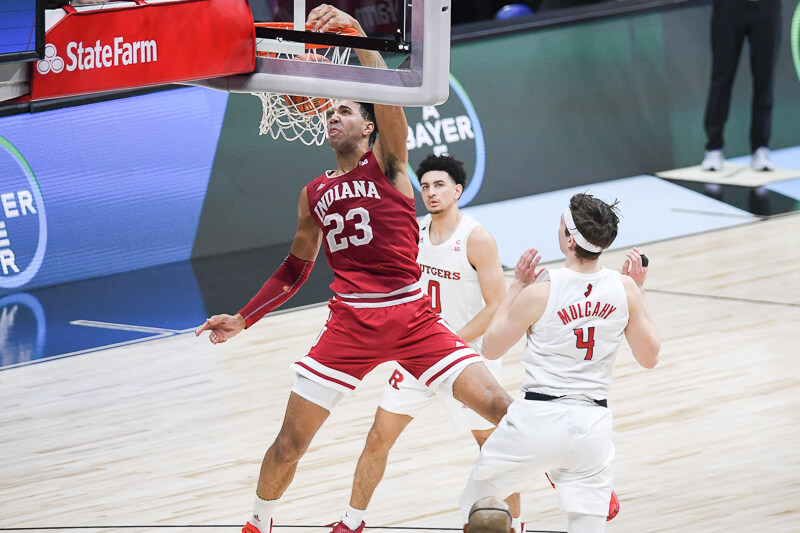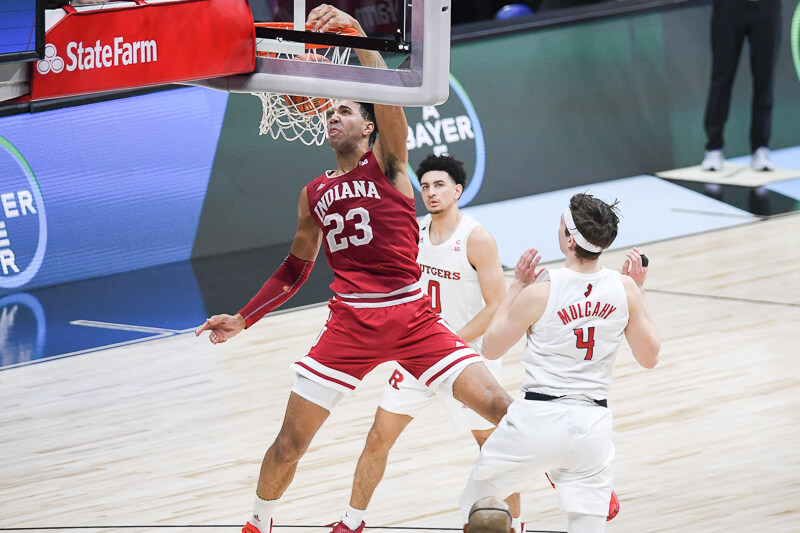 A brief idea about the 61-50 defeat to Rutgers:
How it happened: Indiana came out with a sense of urgency in the opening round of the Big Tent Tournament. Hoosiers took the lead in the first half 21-11 with a solid two-point shot and stellar defense strength. Hoosiers defensively buckled, moved the ball well, and created a positive look on the Trace Jackson Davis rim. It was as good as the basketball stretch that Indiana played in a few weeks. But like all seasons, Indiana couldn't maintain control or momentum. At the final 8:53 of the first half, the NCAA tournament team Rutgers scored 22 points, gaining a half-time advantage of 33-32.
The second half brought more drama and runs than expected to be seen in tournament play. After Rutgers opened a five-point cushion 41-36, Indiana took an 8-0 run, took a 44-41 lead and was forced to time out Rutgers. The Scarlet Knights reacted at four straight points and regained the lead at 10:47 45-41. With a series of lead changes, Rutgers led 49-48 and the game had a media timeout of less than 8.
The turning point occurred in the following sequence as Indiana had a long scoring drought and Rutgers hit a pair of three pointers to take the 55-48 lead at 5:30. By the time Indiana scored again, Alderlam Jr. fired two free throws at 3:14 to reach 55-50 Rutgers. The free throw ended the drought scoring at 7:15. Hoosiers dropped six games in a row to end the season and never got closer than the remaining five.
Outstanding performer: Jackson-Davis finished with the best 19 points in the game and added 9 rebounds in 36 minutes.
Outstanding statistics: With the end-of-season defeat on Thursday, Indiana became the first team to lose to Rutgers three times during the season since Scarlet Knights joined the Big Ten in the 2014-15 season.
Final IU personal stats:

Final tempo free stats: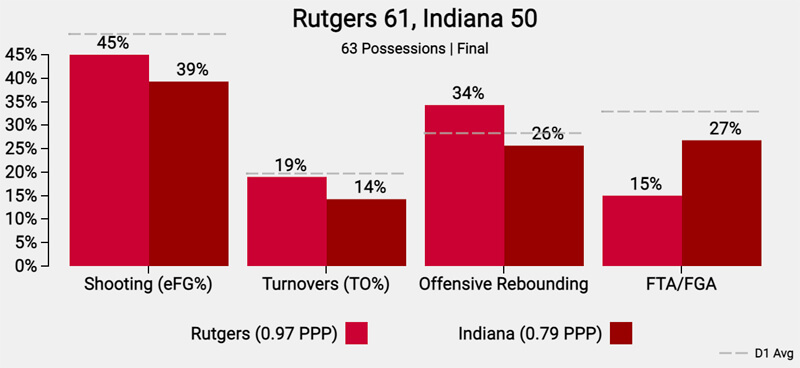 Assembly call post game show:
Submission destination: 2021 Big Tent Tournament, Rutgers Scarlet Nights
– NBA Sports

With buzzer: Rutgers 61, Indiana 50-in the hall
https://www.insidethehall.com/2021/03/11/at-the-buzzer-rutgers-61-indiana-50/ With buzzer: Rutgers 61, Indiana 50-in the hall